With the largest population in Europe and a diversified economy, Germany is a leading hub in Europe for startups and tech companies. The technologically savvy and solvable German people provide a great base to support startups for their national and international expansion.
Involved in a number of industries and businesses, many of these startups are operating through software or cloud-based platform. Though the majority of these startups operate through technology, many of these companies are also involved in the financial sector, one of the most interesting sectors for disruption and accelerated growth. However, from e-commerce to industrial applications, from transportation to artificial intelligence, many German startups are also engaged in the application of technology to new verticals, and the disruption of a wide array of industries.
Though they may not be as famous as well-established German digital corporations, such as Rocket Internet or Zalando, many of these companies are already well-known in Germany and abroad, reaching a large population with their products and services. Others are not as famous to the general public, as these startups focus on certain business niches and take charge of problems faced by specific professions. Besides, startups often compete against each other, especially in the hyper-competitive field of financial services and FinTech. Nevertheless, a few of the leading German startups have already beaten these odds and reached the status of "Unicorn", that is to say, a valuation of more than a billion dollars.
For the complete list of the world's unicorn startups, download our 580 Unicorn Startups Excel file which includes valuations, funds raised, known investors, websites link, descriptions, and much more information on each company,
List of the 30 top-funded startups from Germany
Here is the list of the top 30 best-funded German startups with details about each company, the total amount of funds received by the company in US $ or Euros according to Crunchbase, as of October 29, 2019 (with € converted to US $ with the rate of 1.10795 $/€), together with a direct link to the company's website.
For more information on other world-leading startups, check our series of posts on Top Startups, and for more information on the country, read our articles on Top Business Resources for Germany.
Shortcuts to the 30 best-funded German startups
To facilitate your browsing in this long list, here are quick links to go directly to the details of any of the top 30 German startups.
30. Coya

Industry: Insurance, InsurTech – Total funding: $40M
Coya provides a new way of managing insurance policies centered on the customers. It offers a range of insurance products for home and daily life and customers to quickly and easily access and modify their insurance policies according to their evolving needs. Coya also provides a simplified experience for customers to file insurance claims.
Website: coya.com
29. Clark

Industry: Insurance, InsurTech – Total funding: $43.8M
Clark is an insurance platform that aims at making insurance simple, fair and transparent. It provides a digital portal for customers to manage their insurance policies and view the potential for savings and improvements, ensuring they have the right hedge at the best price-performance ratio.
Website: clark.de
28. Taxfix

Industry: Accounting, Apps – Total funding: $45M
Taxfix aims at simplifying the tax filing system and facilitating the savings that can be realized while complying with tax declaration. Through its digital platform, Taxfix allows individuals to easily go through their tax declaration online and provides them an automated calculation and submission of tax returns.
Website: taxfix.de
27. Billie

Industry: Financial Services, FinTech – Total funding: €43.5M
Billie provides solutions to SMEs for their needs in working capital management. It offers a simple, fully automated invoice financing solution customized for small businesses and helps them secure better payment terms through a pay-after-delivery solution for B2B online merchants.
Website: billie.io
26. ProGlove

Industry: Logistics, Electronics – Total funding: $49.1M
ProGlove develops wearable devices that connect industrial workers and provide management tools to retrieve and collect data where it is needed on site. Through its wearable barcode scanning solutions, ProGlove enhances efficiency, flexibility, and quality for comprehensive industry 4.0 approaches.
Website: proglove.com
25. Konux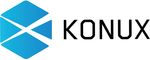 Industry: Artificial Intelligence, Internet of Things – Total funding: $51.6M
Konux provides IoT solutions for the industry, combining smart sensor and AI-based data analytics to deliver better management of industrial assets and maintenance. It helps clients in the transport sector to monitor their infrastructure and operations, collecting and using data to increase assets performance.
Website: konux.com
24. FreightHub

Industry: Freight Service, Logistics – Total funding: $53M
FreightHub is a freight service provider relying upon digital technologies to improve processes and deliver high-quality service. Combining talent with technology, FreightHub keeps track of shipments through time, helps to manage documents, and provides an overview of the supply chain.
Website: freighthub.com
23. Uberall

Industry: Location-Based Services, Marketing – Total funding: $54.8M
Uberall is a location marketing SaaS company, connecting businesses with consumers through their offline purchase journey. It provides businesses control over their online presence and reputation, ensuring seamless integration and consistency with their physical locations around the web.
Website: uberall.com
22. Outfittery

Industry: Fashion, Shopping – Total funding: $59.8M
Outfittery is a company specialized in personal shopping services for men. Aiming at providing convenience and time-savings, Outfittery relies on personal style experts to define outfits from men's fashion brands and designers and send them directly to their customers.
Website: outfittery.com
21. Wunder Mobility

Industry: Transportation, Fleet Management – Total funding: $70M
Wunder Mobility provides solutions to efficiently launch and scale mobility services. It helps companies deploy, scale, and create technology while connecting communities with mobility services through a range of products in carpool, shuttle, and fleet management.
Website: wundermobility.com
20. Thermondo

Industry: Energy, Equipment – Total funding: €63.3M
Thermondo provides innovative heating solutions to increase efficiency, expand decentralized energy supply and switch to environmentally friendly technology. With a range of products and services for home heating, Thermondo brings integrated solutions to disrupt the heating market.
Website: thermondo.de
19. Blacklane

Industry: Professional Services, Transportation – Total funding: $77M
Blacklane is a global professional chauffeur service. Through its digital platform, Blacklane allows anyone to book and manage rides for airport transport, limousine or private car services, and ground transportation in more than 300 cities around the world.
Website: blacklane.com
18. Celonis

Industry: Analytics, Data Visualization – Total funding: $77.5M
Celonis provides solutions for analyzing and visualizing business processes. Focusing on finding frictions through big data, Celonis improves transparency and efficiency to help businesses save valuable time and money by improving procurement, human resource, information technology service management, logistics, production, accounting, sales, audit, and more.
Website: celonis.com
17. Contentful

Industry: Content, SaaS – Total funding: $79.6M
Contentful provides a digital content infrastructure to make content accessible via APIs and editable in a CMS-like web app. It helps editors and developers collaborate better and reduce digital development and delivery time to quickly bring new experiences to customers and digital products to market.
Website: contentful.com
16. Tourlane

Industry: Travel, Reservations – Total funding: $81M
Tourlane is a travel booking platform for tailor-made tours. Relying on tourism experts, Tourlane creates unique adventures and authentic travel experiences in more than 30 countries worldwide. Thanks to its application, Tourlane blends tech and design with travel consultancy to provide trips that are comparable, fast, and easy to book.
Website: tourlane.com
15. Tier Mobility

Industry: Ride Sharing, Electric Vehicle – Total funding: $91M
Tier Mobility provides micro-mobility sharing-solutions. Operating through a digital platform, Tier Mobility manages fleets of electric scooters throughout European cities. It is also engaged in strategic partnerships with public transportation and other mobility providers.
Website: tier.app
14. Movinga

Industry: Internet, Logistics – Total funding: $92.8M
Movinga is a vertically integrated logistics company for individuals and medium-sized companies. It provides logistically optimized relocation services for individuals and companies, together with transports of goods, packing, warehousing, and courier services.
Website: movinga.de
13. Lilium

Industry: Aerospace, Transportation – Total funding: $101.4M
Lilium is a company developing personal aircraft. Launched with the idea of prototyping a new form of aircraft, the company has now revealed its Lilium Jet, a five-seater, fully-electric aircraft that can take-off and land vertically. It is designed to deliver journeys four times faster than a taxi, yet at a competitive price.
Website: lilium.com
12. SolarisBank

Industry: Banking, Financial Services – Total funding: €95.1M
SolarisBank is a banking-as-a-service platform with a full banking license that allows companies to offer their own financial products. Integrated via APIs, SolarisBank integrates financial services to help companies deliver modern and scalable banking products in e-money, instant credit, and digital banking as well as third-party services.
Website: solarisbank.com
11. Grover

Industry: E-Commerce, Rental – Total funding: €101M
Grover is a company that allows customers to rent tech products with a monthly fee instead of buying them. It offers individuals and companies to easily access to more than 1,500 tech products at a fraction of the cost, including smartphones, laptops, virtual reality gear, and wearables.
Website: grover.com
10. Infarm

Industry: Farming, Internet of Things – Total funding: $134.1M
Infarm is a company that specializes in vertical farms. It combines smart modular farms with IoT technologies and machine learning to improve and develop sustainable production and distribution of food. Infarm helps cities improve safety, quality, and reduce the environmental footprint of food production while increasing their self-sufficiency.
Website: infarm.com
9. Mister Spex

Industry: E-Commerce, Eyewear – Total funding: $141.7M
Mister Spex is an online shop specialized in glasses and contact lenses. It provides products from more than 60 brands and designers, with more than 5,000 different glasses, sunglasses, sports eyewear, and contact lenses. Launched in Germany in 2007, Mister Spex now operates in France, Spain, Austria, Switzerland, the Netherlands, and Great Britain.
Website: misterspex.de
8. Deposit Solutions

Industry: Banking, FinTech – Total funding: $198.9M
Deposit Solutions provides an open banking platform allowing banks to offer third-party deposit products and associated services. It helps banks obtain deposits from new markets and client groups without operating their own retail infrastructure. And depositors gain access to more deposit products without opening new accounts with other banks. Launched in 2011, Deposit Solutions has expanded to the UK and Switzerland.
Website: deposit-solutions.com
7. Raisin

Industry: Banking, FinTech – Total funding: $206M
Raisin is a marketplace for savings and investment. It helps customers obtain the best interest rates while enhancing the banks' reach in Europe through its open platform. Thanks to its digital platform, Raisin also provides its customers with an app to simplify the investment process and ease the management of investments.
Website: raisin.com
6. Signavio

Industry: Business Development, SaaS – Total funding: $229.6M
Signavio provides cloud-based process modeling and management systems. It offers a suite for business process and transformation that combines data analysis and human expertise to help companies make smarter and faster decisions, and apply intelligent business process changes. Signavio has expanded to Silicon Valley and Singapore.
Website: signavio.com
5. Omio

Industry: Travel, Search Engine – Total funding: $296M
Omio is a European travel search platform. It browses diverse data sources to compare and combine rail, air, bus, and car journeys, suggesting and visualizing the best routes and costs. Designed for longer distances, Omio provides a comparative chart based on the cheapest or fastest travel options.
Website: omio.com
4. FlixMobility

Industry: Transportation, Travel – Total funding: €500M
FlixMobility is a transportation company offering convenient, affordable and environmentally-friendly travel. It allows customers to buy tickets online directly through its application and manage a fleet of buses throughout Europe. Launched in 2013 with the FlixBus brand, FlixMobility has developed the largest intercity bus network in Europe, before expanding in 2018 in the rail industry with FlixTrain.
Website: global.flixbus.com
3. N26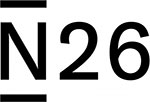 Industry: Banking, FinTech – Total funding: $682.8M
N26 a mobile banking platform. It provides current accounts, fixed accounts, and other banking services including cash withdrawal and deposit, international money transfer, investment, and credit. N26 caters to customers in the European Union directly or through its subsidiaries, thanks to a convenient mobile application.
Website: n26.com
2. Auto1 Group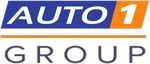 Industry: Automotive, Marketplace – Total funding: $1.1B
Auto1 Group is a leading digital automotive platform in Europe. It is primarily doing business by connecting buyers and sellers of used cars through digital marketplaces. Operating in more than 30 countries, Auto1 provides liquidity, more business, and first-class supply to its private customers and professional partners.
Website: auto1-group.com
1. Auxmoney

Industry: Loans, Peer to Peer – Total funding: $2B
Auxmoney is a financial services company operating an online peer-to-peer loan marketplace. Thanks to its online application Auxmoney allows anyone to request a loan in 5 minutes, get a rapid reply and obtain the money within 24 hours. It also helps to connect investors with credit seekers through a secure, fast, and transparent platform, without the need for any intermediary.
Website: auxmoney.com
Here are the top 30 best-funded startups from Germany. Did we forget any? Did you buy any product or service from them? Which one do you think provides the most useful product? Let us know in the comments below!